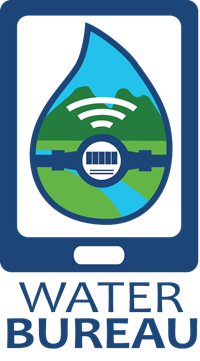 Nucleus3 with its industry partners is proud to announce the "Water Bureau".
"Water Bureau" is available to support small and medium Water and Council Authorities that typically do not have dedicated in-house resources & expertise or possibly immediate access to the capital funds required, to bring these types of projects to fruition.
The "Water Bureau" makes IoT accessible to all water authorities bringing the benefit of IoT without the complexity or large up front capital expenditure
The goal of setting up an integrated, repeatable, economical "Water Bureau" as a Service offering to this sector of the market takes out the complexity, up-front capital costs and service issues that currently make projects in the IoT/Smart meter space unattractive.
With customer benefits from increased engagement through the use of customer data and the needs to remove complexity in such projects the "Water Bureau" will be able to deliver the required system, expertise and resources, to provide a plug and play experience, utilising cloud solutions to reduce capital costs whilst leveraging Australia's best network and industry participants.
To learn more about the "Water Bureau" please contact me at                  Louis @ nucleus3.com.au

Utilities.io is an integrated platform leveraging SoftwareAG capability into a complementary applications in an connected eco system that enables smaller and medium water authorities or council entities manage and enhance their operation needs through enhanced data capture, quality, analytics and visualisation.
The platform comes with pre build API adapters into key enterprise and operational systems that will truly give you a asset to customer view of your entire operations.
For more information please contact Louis @ nucleus3.com.au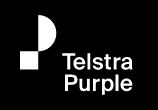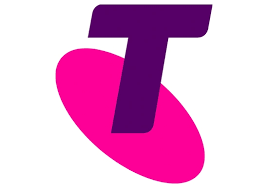 Nucleus3 is one of Australia's leading dealerships of Telstra services with a strategic partnership designed to assist Australian customer and asset focused organisations enable the end to end capabilities of IoT and associated ICT/OT and Security capabilities of Telstra Enterprise and a Telstra Managed Services Provider and enabling a deeper conversation with the needs of the customer.
With Telstra, Nucleus3 can help our customers enable and solve their strategic and operational needs from strategic and business case development to connectivity and delivery of operational needs.
Nucleus3 can further assist our customers leverage and access the vast range of services, products, and capabilities that Telstra offer.
For more information please contact Louis @ nucleus3.com.au

Nucleus3 is well positioned to deliver PI services, having one of Australians complimentary practises between Operational Technology, Information Technology and all things data.
Our expertise across multiple sectors in utilities will allow you to access:
PI System Advisory and consulting
PI Governance and Evaluation
IT/OT/IOT Transformation, Integration and Delivery
Data Operations, Analytics and Governance
Digital and Customer Transformation
For more information please contact Louis @ nucleus3.com.au

Intelligent Network Strategy
N3 are specialised in strategic consulting to support your utility business transition to a data driven intelligent network;  aligning business drivers to establish practical and well-informed strategic roadmaps addressing key enablers through to outcome metrics.  Intelligent networks strategies typically encompass Sensors & Devices, IoT Carriage, IoT Edge, Data Intelligence, Business Integration and Presentation.
Download the Business Case for IoT

GreenBe is an established Australian 'software as a service' firm which has extensive experience in deploying award-winning Government and Utility customer-facing portals and mobile solutions.  GreenBe's digital customer engagement portal (DCEP) delivers utilities with a turnkey customer engagement and behaviour change platform harnessing smart meter data (AMI).
It's behavioural customer engagement solutions have gained notable recognition both in Australia and internationally, winning the Asian Power Awards 2018 'Information Technology Project of the Year' and Digital Utilities 'Best Customer Innovation 2019'.
GreenBe's track-record is in the end-to-end strategy development, portal deployment, and complete project delivery with respect to digital utility and behaviour engagement solutions for its clients. Intrinsic and extrinsic customer motivators are built into the applications, along with social norming in order to bring about the desired participation and behavioural outcomes required. Local organisations, including Australian government, harness the customer portal and apps leverage the inbuilt user engagement, utility rebates, ongoing education modules and game mechanics to bring about ongoing real-world behavioural 'nudges'.
Proven at scale, GreenBe's Australian developed platform for local utilities and government enables effective digital recruitment and personal engagement, helping to better inform, educate and drive behavioural change across your designated network areas.